Thiruvananthapuram Smart City Introduces Advanced Tools for Urban Mobility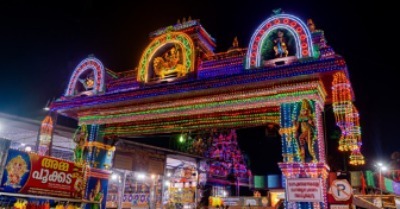 Thiruvananthapuram Smart City, India, has made tremendous strides in traffic management with the development of the Traffic and Safety Command and Control Centre (TSCCC). It integrates a variety of real-time, intelligent systems such as the Adaptive Traffic Control System (ATCS), Integrated Traffic Management System (ITMS), Auto Number Plate Recognition System (ANPR), and Red-Light Violation Detection (RLVD) System to improve urban mobility and ensure road user safety.
Led by Arun K Vijayan IAS, CEO, Thiruvananthapuram Smart City, a special purpose vehicle under the Government of India's Smart City Mission, is cooperating with Madras Security Printers, a renowned e-governance and smart city ICT solutions supplier, to incorporate smart traffic management systems.
The ATCS uses real-time traffic flow data from cameras to modify lights for cars approaching or waiting at intersections. The ITMS automates and combines traffic signaling systems, allowing for smooth traffic flow and fast violations detection. ANPR records license plate information in order to identify stolen or wanted vehicles and traffic violators. The RLVD system continuously monitors traffic crossings, taking photos of vehicles that violate traffic signals and generating violation challans. These integrated systems centralize and modernize traffic management, control, law enforcement, and information dissemination, allowing traffic police to ensure smooth traffic flow and offer vital information to road users.