Hyderabad International Airport Expands Operations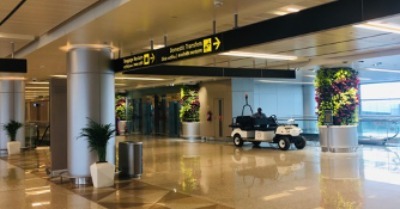 GMR Hyderabad International Airport (GHIA) is expanding in phases to handle rising passenger traffic and improve passenger handling. New Indian and international flight routes have developed as air travel grows. The Passenger terminal is 23.42 lakh sq ft and operational.
India is forecast to become the fourth-largest global travel spender by 2030 and complete five billion yearly journeys. The expanded airport will incorporate an extra-built-up area with the Integrated Terminal Building.
The renovated passenger terminal has more check-in, security, emigration, and immigration desks. More aircraft stands, quick taxiways, technology, and sustainability practices are added to the airside area throughout the expansion.
The current operational phase improves passenger experience by seamlessly connecting departure and arrival passengers. This integrated terminal has remote bus departure gates, aero bridges for passenger boarding, and a domestic-to-domestic transfer space. GHIA's integrated terminal is unique in South and Central India, making it the region's 'Gateway of Choice' due to its large route network and airline selection.