Farming Meets Futuristic Innovation
KISAN Agri Show, Hyderabad, organized by Kisan Forum Pvt Ltd, from March 3-5, 2023, at HITEX Exhibition & Convention Centre, presented a lively platform for the Agri sector to display their products and services, generating an incredible response from farmers and the Agri industry.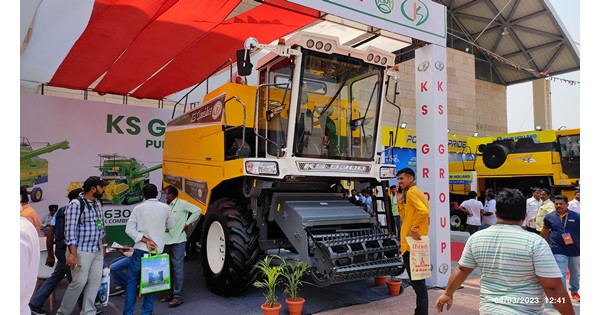 KISAN Agri Show in Hyderabad was intended to bring together the agro industry, professionals, policymakers, and farmers on a common platform to exchange ideas and explore new developments in the sector. In its first edition, the event sprawled across 12,000 sq mt. It drew a large number of exhibitors as well as 12,000+ attendees from Telangana and adjacent states. The
show was inaugurated by Singireddy Niranjan Reddy, Minister of Agriculture and Co-operation, Telangana.
Reiterating similar sentiments about the success of the show, Abdul Samad, Marketing Manager, Kisan Forum Pvt Ltd, stated, "The response was good. 168 exhibitors participated, and visitors came from all over the state and neighboring states. There was also a digital platform for exhibitors and visitor registrations."
Digital Connect Initiative Boosts Attendance
The exhibition's attendance grew as a result of its unique initiative, Digital Connect, which aimed to connect exhibitors and visitors and enabled attendees to examine multi-dimensional real-time information on other guests. The reports included information such as where and when attendees arrived as well as their level of interest in exhibitor products.
The KISAN Post, which allowed exhibitors to send promotional messages to KISAN members via the KISAN App, was a crucial part of the initiative. This allowed them to promote their products, brands, and events, as well as welcome visitors to their stall or digital profile. Another important feature was KISAN Connect, which allowed exhibitors to obtain real-time leads from members of the KISAN App. Exhibitors were allowed to initiate conversations with farmers prior to the show and continue them after the event.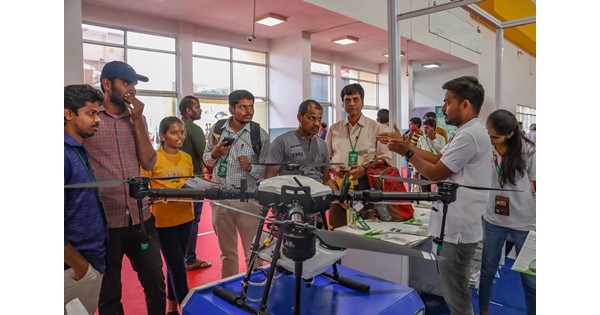 Attractions at KISAN Agri Show
There were a range of attractions for farmers and agricultural enthusiasts alike. The 'SPARK' arena, which displayed advanced technologies and innovative concepts from Agri entrepreneurs, was one of the event's highlights. The SPARK Pavilion of Agri Startups was a big draw during the expo, with over 20 agri startups presenting their breakthrough technology and concepts.
Another draw was the 'Gnana Kendram', a collection of stands from Krishi Vigyan Kendra, Agriculture University, and Indian Council of Agriculture Research (ICAR) institutions where farmers could learn about new technologies and innovations relevant to Telangana farmers. Furthermore, the 'Open Arena' showcased large agricultural machinery and implements, allowing farmers to examine various modern farm technologies, particularly those developed for Indian agro-climatic conditions.

Diverse Exhibitor & Visitor Profile
Leading agricultural institutions supported and participated in the KISAN Agri Show, making it a one-of-a-kind experience for farmers and agriculture experts. In terms of important takeaways from the show, Samad stated, "All Agri communities were able to connect with each other at one place, learn about new advancements and technologies, explore new business opportunities, and do better networking."
The exhibition focused on showcasing Agri Input, Water Management, Tools & Implements, Seeds & Planting material, and other items that farmers would be interested in. Farm Machinery, Water & Irrigation, Tools & Implements, Innovations & Startups, Tractors & Implements, Plasticulture, IoT in Agriculture, Contract Farming, Agri Inputs, Protected Cultivation, Mobile Apps, and Custom Clearance were among the exhibitors. The visitor profile was likewise excellent, with Progressive Farmers, Policy Makers, Agri Consultants, Officials, and Influencers among those that came.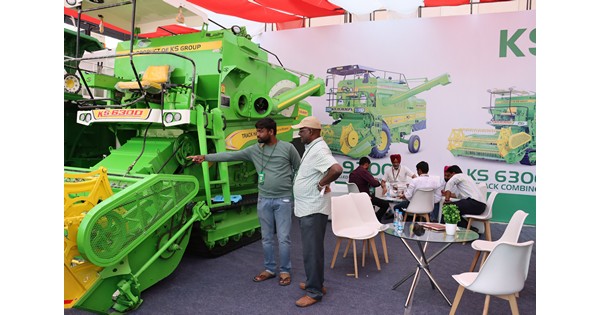 KISAN Agri Show 2024, Hyderabad Announced
The agricultural industry is gearing up for another exciting event, with the hugely popular KISAN Agri Show in Hyderabad returning for its second edition. Following its triumph in the 2023 edition, farmers and agricultural professionals are expected to assemble once more to acquire vital insights on the latest technology and products that might help them achieve better success in their industry.
The forthcoming KISAN Agri Show will be held at the HITEX Exhibition & Convention Centre in Hyderabad from February 1-3, 2024. Regarding HITEX as a location for hosting the Kisan Agri Show, Samad concluded, "HITEX has a good infrastructure and is the only organizing exhibition center in Hyderabad."
Following the KISAN Agri Show 2023, Hyderabad's triumph, farmers and agricultural professionals are expected to assemble once more to acquire vital insights on the latest technology and products that might help them achieve better success in their industry. The forthcoming KISAN Agri Show will be held at the HITEX Exhibition & Convention Centre in Hyderabad from February 1-3, 2024.
"The response was good. 168 exhibitors participated, and visitors came from all over the state and neighboring states. There was also a digital platform for exhibitors and visitor registrations."
Abdul Samad
Marketing Manager
Kisan Forum Pvt Ltd