India and Israel Explore Defence Manufacturing Partnerships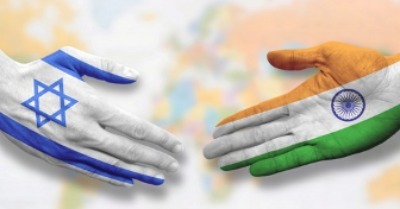 Rajnath Singh, Defence Minister of India, met with an Israeli delegation, led by Eli Cohen, Minister of Foreign Affairs of Israel to discuss potential for cooperation in defence manufacturing and technology.
During the discussion, Singh emphasized the Indian Government's emphasis on indigenization in accordance with the 'Aatmanirbhar Bharat Initiative', encouraging Israeli companies to invest more in India and develop joint ventures with Indian partners to manufacture defence equipment. The meeting between Singh and Cohen demonstrates India and Israel's growing defence cooperation and shared goal to promote self-sufficiency in the defense industry.
Cohen emphasized Israel's support for India's indigenization efforts, as well as his openness to collaborate and partner on breakthrough technology. As per Defence Minister of India, both parties recognized the completion of 30 years of diplomatic relations and looked forward to further developing bilateral relationships. India has been aggressively pushing its 'Make in India' strategy, which aims to increase domestic manufacturing and decrease reliance on imports, notably in the defence industry. India has increased its defence acquisitions from Israel, which is known for its superior defence technologies, in recent years.