Gulmarg Sees G-20 Tourist Influx in Kashmir Valley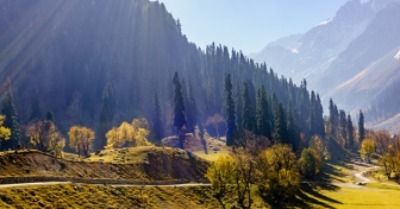 The G-20 Tourism Working Group meeting in Kashmir has brought many tourists to Gulmarg, a scenic town in Baramulla district. Over 2.5 lakh people visited the iconic ski resort in the past two months. Gulmarg, which underwent substantial restorations in the first four months of the year, welcomed 4,43,847 guests, including 4,218 foreigners, 72,426 locals, and 3,67,203 domestic tourists. Gulmarg Gondola, Asia's largest and highest cable car project, was the main tourist attraction, and has seen approximately 4 lakh tourists this year.
Tourism officials are optimistic about the region's tourism industry and reputation as an international destination as a result of the G-20 gathering. The influx of tourists, both domestic and international, as a result of the G-20 summit has benefited the tourism business in Gulmarg and improved the general image of Jammu and Kashmir.
Visitors have praised Gulmarg's scenery, weather, security, and guide hospitality. Tourism in Gulmarg has substantially increased since the G-20 delegates visited.