IPEC 2023 Sparks Innovation & Collaboration
The India Process Expo & Conference (IPEC) 2023, orchestrated by Hyderabad International Trade Expositions Ltd (HITEX), concluded with resounding success at HITEX Exhibition Centre in Hyderabad. The gathering served as a dynamic platform that united manufacturers, service providers, technology experts, and solution providers from diverse industries under the banner of process engineering. Highlights...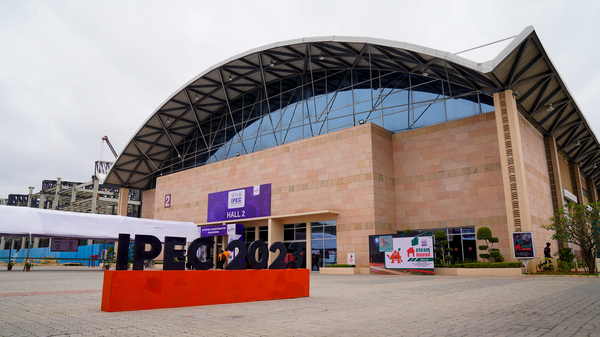 Co-located and concurrent with Hyderabad International Machine Tool & Engineering Expo (HIMTEX) 2023, this landmark event, was a four-day extravaganza held from August 18-21. Against the backdrop of Hyderabad, Telangana, a thriving hub for business and industry in India, IPEC 2023 stood as a beacon of progress and innovation.
Within this remarkable dual exhibition, more than 300 pivotal suppliers, manufacturers, and service providers converged, extending their offerings to a broad spectrum of industries encompassing pharmaceuticals, chemicals, biotechnology, automotive, aerospace, and beyond.
IPEC 2023 shone a spotlight on the world's foremost suppliers and innovators in industrial processes, their expertise traversing the realms of design robustness, operational optimization, production enhancement, and meticulous quality control. With a dedicated emphasis on pivotal sectors like agriculture, food & beverage, chemical & pharma, biotechnology, cement, and alternative energy, this exposition unfurled the very latest trends, cutting-edge technologies, and a trove of invaluable services.
Exploring & Connecting Process Industry
With participation from over 100 exhibitors representing 10 Indian states, IPEC 2023 created a vibrant hub for networking, knowledge exchange, and robust business development. This diverse representation of exhibitors spanned the nation, underscoring the event's national significance. The event witnessed a staggering footfall of over 10,000 visitors, including industry experts, decision-makers, and stakeholders. This remarkable turnout reaffirmed IPEC 2023's status as a premier gathering in the field of process engineering.
The exhibition floor was a technological marvel, featuring a comprehensive array of cutting-edge process equipment and machinery. Attendees were treated to a diverse display that encompassed boilers, heat exchangers, pressure vessels, pumps, control and valves, automation products, 3D product/additive manufacturing technologies, and a multitude of process engineering and design companies.
A standout highlight of IPEC 2023 was the insightful conference on '360 Degrees of Process Industry', which brought together 93 delegates. This conference delved deep into the latest trends, challenges, and opportunities shaping the industry's landscape. Furthermore, the event served as a focal point for fostering business collaborations and partnerships. It provided a platform for over 900 buyer-seller meetings within a span of four days, igniting the spark for future growth and innovation in the industry.Exploring Transformative Engineering
In a one-day intellectual exchange at the IPEC Conference, industry leaders and experts delved into the theme of 'Elevating Transformative Engineering'. The conference commenced with an opening address by TG Srikanth, Business Head, HITEX, who provided a brief summary of the conference program.
Professor Avijit Ghosh, Honorary Secretary, IICE, then captivated the audience with a technical presentation on 'Green Hydrogen Production - Challenges & Opportunities'.
Pratik Dhanwani, Senior Manager, Tata Power Solar, took the stage to discuss 'Sustainable Development & Energy Efficiency Processes', followed by Raghu Kalidindi, Managing Director, AkriviaFacttwin, who simplified 'Digital Transformation' in his presentation.
V Satyanataraj, Corporate Regional Head, Thermax, explored 'Process Heating & Process Cooling', shedding light on critical aspects of industrial processes. Sridhar Surat, Sr General Manager - Plant Head, Aurobindo Pharma, delivered a comprehensive presentation on the 'Importance of Process Engineering in the Pharmaceutical Industry'.
Senthil Nathan Gurusami, Managing Director, SNG-Trident, presented a compelling case study on 'Industrial Water & Wastewater Reuse', highlighting sustainable practices. Rajkumar Sharma, President, AICRA, wrapped up the conference with a presentation onthe 'Scope & Importance ofRobotics & Automation in the Process Industry'.
Stakeholders IlluminateIPEC 2023
Among the key exhibitors were Thermax, Steam House, Uniflow India Pvt Ltd, IHM Valves (L&T Valves), Rotex Automation, Somtek Controls, Fine Pac Structures, Brightech&Briflon, Akrivia Automation, PRS Compressor, and C.R.I Pumps, adding to the event's dynamic showcase of innovation and excellence in the process engineering industry.
The event was further enriched by the distinguished presence of Cheema Boilers, Euromax International, Industrial Boiler Limited, Keerthi Pumps, Chemdist, National Marketing, 3DPD, Brother International, Burner India, and Thermax. These exhibitors, representing various facets of the industry, collectively illuminated IPEC 2023 with their expertise and innovation, showcasing the very best in process engineering excellence.
The visitor profile of the Expo included a diverse array of attendees, ranging from government officials and industry experts to individuals from the private sector and public sector undertakings (PSUs). Among the visitors, one could find a mix of Techno experts, Process Technologists, Engineers, R & D experts, Business Owners, Factory & Manufacturing Heads & Managers, Procurement & Finance Decision Makers, Process Engineers, Quality Control Experts, Professionals/Consultants, Production and Maintenance department personnel, etc. from a wide spectrum of industrial sectors.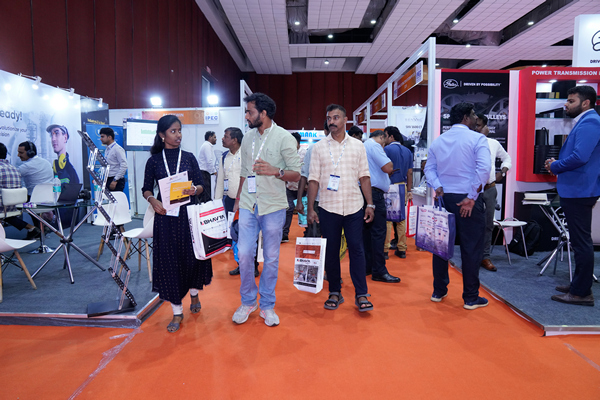 IPEC 2023 highlighted cross-industry collaboration with 100 diverse exhibitors. Over 10,000 attendees, including experts and stakeholders, reaffirmed its premier status. The '360 Degrees of Process Industry' conference fostered insights and 900+ organised buyer seller meetings, igniting innovationfor the future.