Elevating Event Experience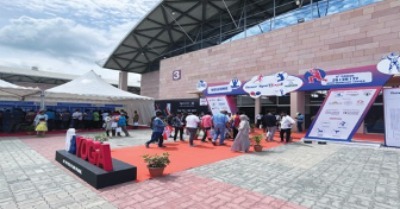 Universal Xhibit, an event and exhibition expert, redefines event management. With innovative strides, social commitment, and a collaborative ethos, this Hyderabad-based company shines in the exhibition industry. It crafts exceptional experiences, setting new standards in the art of event planning and execution. Join us in exploring the company's transformative journey.

Universal Xhibit, a distinguished event management company, is renowned for its exceptional services that span a wide spectrum. "Universal Xhibit, founded in 2003, is not just an event management platform; it's a complete Conference & Trade solutions company for Events, Exhibitions, Conferences, and Concerts," shares Parvez Anjum, Production & Sales Head, Universal Xhibit. "Our journey has been marked by carving a reputation as one of Hyderabad's youngest and fastest-growing exhibition vendors."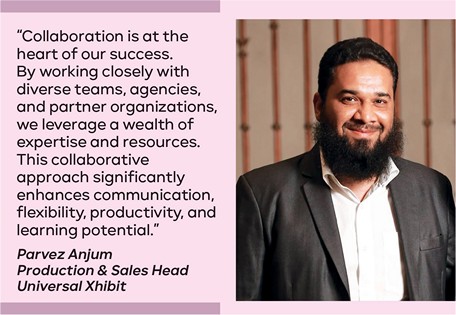 The company is committed to craft remarkable moments, lasting memories, and seamless experiences. Anjum explains, "Our expertise lies in offering comprehensive 360-degree solutions, including quality Octonorm & Maxima systems, Hangars, Staging, Platforms, and total venue construction event infrastructure. From planning and management to execution, we take pride in providing fully customizable booths, marketing assistance, and innovative methods for exhibitors to engage with attendees."
From prestigious corporate gatherings to specialized medical conferences, dynamic exhibitions to captivating brand promotions, musical extravaganzas to mesmerizing roadshows, product unveilings to grand conventions, and the most intricate theme parties, they have a knack for bringing every vision to life.
Crafting Remarkable Moments
The company's expertise shines through in three key areas:
Conference Management – It excels in precision planning and seamless execution, ensuring that delegates enjoy conferences that leave a lasting impression;
Exhibition Management – It goes beyond the basics, providing promotional staffing, innovative stand designs, and flawless production, ensuring the success of each exhibition;
Concert Management - With a dedicated team that includes a site manager, scheduling manager, event coordinators, supervisors, and trained personnel, the company guarantees comprehensive support and coverage.
"In Conference Management, precision planning and seamless execution are our hallmarks. For Exhibition Management, we go beyond the basics, providing promotional staffing, innovative stand designs, and flawless production, ensuring the success of each exhibition," He adds, "In Concert Management, our dedicated team works cohesively to guarantee comprehensive support and coverage."
Hybrid Exhibitions and Sustainability
The exhibition industry has been on a transformative journey. Traditionally, physical gatherings were the norm. However, the industry swiftly adapted to the evolving landscape influenced by technology and global events. According to Anjum, today's emphasis is on virtual or hybrid exhibitions, offering not only greater flexibility but also extended reach. "Event planners now prioritize data-driven insights, elevated attendee engagement, and a strong commitment to sustainability practices," he points.
In addition, Universal Xhibit's commitment to social responsibility goes beyond its core services. It actively collaborates with various industry associations such as the Event and Entertainment Management Association (EEMA), Indian Exhibitions, Conferences and Events Services Association (IESA), Telangana Chamber of Events Industry (TCEI), Indian Exhibition Industry Association (IEIA) and many more to integrate initiatives like Flood Relief and the construction of COVID-19 Hospitals. "This integration is a testament to our dedication to being a socially responsible entity, contributing positively to the communities we serve," asserts Anjum.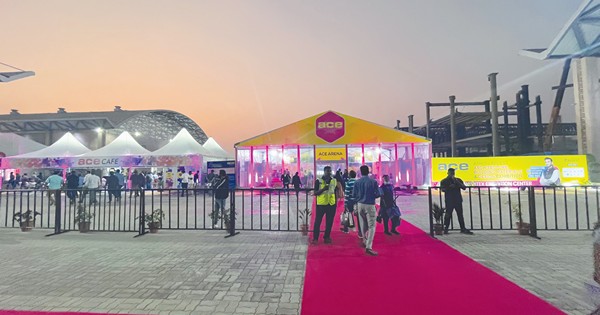 Overcoming Challenges
The events handled by the event management company come in various shapes and sizes, some with very short lead times, presenting unique challenges. "However, we thrive on these challenges, viewing them as opportunities for innovation and quick adaptation," explains Anjum. "By combining agility, creativity, and meticulous planning, we've consistently overcome challenges to ensure the success of diverse events."
Post-event surveys are integral to Universal Xhibit's strategy, as it provides valuable insights into the success and areas for improvement. "Analyzing feedback, whether positive or constructive, is pivotal in refining our strategies, enhancing attendee experiences, and ensuring that our future events surpass expectations," shares Anjum.
Furthermore, collaboration is at the heart of every event management company's success. By working closely with diverse teams, agencies, and partner organizations, they can leverage a wealth of expertise and resources. "This collaborative approach significantly enhances communication, flexibility, productivity, and learning potential. The result is a more engaged and responsive team, ultimately translating into better outcomes for our clients," he explains.
Advice for Aspiring Professionals
For those entering the event and exhibition industry, Anjum recommends prioritizing education in the field. Specialized courses or certifications like Certified in Exhibition Management (CEM) can be beneficial. "Actively participating in local events provides a firsthand understanding of the industry, and applying to event management companies offers practical experience," suggests Anjum. "This multifaceted approach is key to building a strong foundation in this dynamic industry."
Flagship Events & Exciting Initiatives
Universal Xhibit's portfolio boasts flagship events like the AR Rehman Concert, Arjit Singh Concert, Sunburn International Concert, Zomaland Festival by Zomato, Telangana State Government Formation Day, Pro Kabbadi, Indian Dental Association, and many more trade exhibitions and conferences. "This diverse array of events showcases our passion for event management across various segments," Anjum proudly states. "Each event is a testament to our commitment to delivering exceptional and memorable experiences for our clients and participants."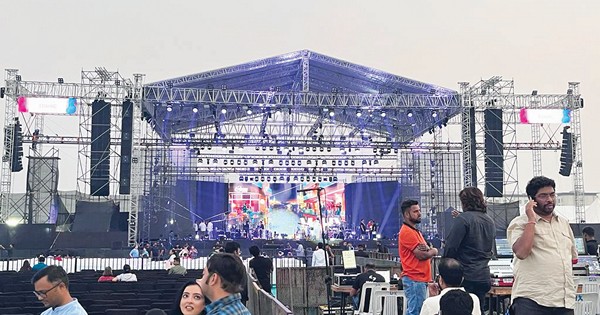 Excited about the company's upcoming projects like Zomaland Live by Zomato and the Arijit Singh Live Concert, he shares, "These initiatives align perfectly with our commitment to delivering creative, immersive, and memorable event experiences. We see these as opportunities to push boundaries, showcase innovation, and set new benchmarks in the events and exhibition industry."
Universal Xhibit has managed flagship events such as AR Rehman Concert, Arjit Singh Concert, Sunburn International Concert, and several trade exhibitions and conferences.