Catalyzing Growth in the Pharma Industry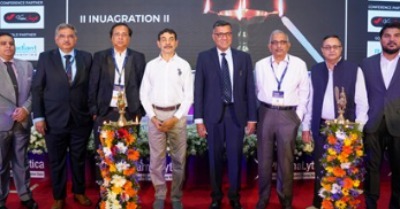 The 9th edition of PharmaLytica expo once again offered the pharmaceutical community a conducive platform to pick up on the latest industry trends, innovations, and beef up its bond with pharma machinery & packaging, lab analytical & cleanroom, and pharma ingredients segments. Here are a few notable highlights of the show held on June 01-03 at HITEX, which proved to be the perfect backdrop for this remarkable gathering.
PharmaLytica, now in its 9th edition, has undergone an evolution since its inception as 'Bio Pharmalytica' in Bangalore. After the first year, the 'Bio' element was discontinued, and the show continued under the brand name PharmaLytica. Initially held in Hyderabad until 2018, the show briefly moved to Delhi and Mumbai. The show has maintained its continuity without any significant breaks and was successfully organized at HITEX in 2021, before taking place in Mumbai in 2022.
Once again, Hyderabad has reaffirmed its position as the perfect host city for future editions of the show, as the 2023 edition witnessed an incredible response and enthusiastic participation. "With attendees from 21 other states and 16 foreign countries, the show is increasingly gaining an international profile. Hyderabad, being the gateway to South India, attracts a diverse range of visitors. Our aim is to position the show in Hyderabad, which is emerging as a major business hub for the Pharmaceutical industry," said Yogesh Mudras, Managing Director, Informa Markets India Pvt Ltd.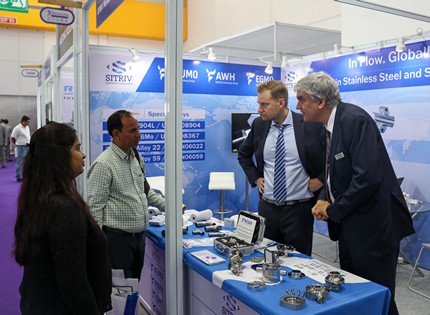 Advanced Technologies Stole the Show
PharmaLytica 2023 unfolded as a platform for an extraordinary display of innovative ideas and cutting-edge advancements. The theme of the event centred around the industry's shift towards digitalization and automation. Exhibitors showcased their initiatives in automation, digitalization, and robotics, aligning with the overall conference theme. "The conference itself focused on the intersection of artificial intelligence and the Pharmaceutical industry, exploring how recent developments can lead to a brighter future, cost optimization, and reduced wastage in the industry," shared Mudras.
In light of Government-imposed price caps on finished products, optimizing production has become crucial, and PharmaLytica offered invaluable insights into achieving this objective.
The networking evenings at PharmaLytica were elevated by the presence of distinguished dignitaries, creating a conducive platform for meaningful discussions, fostering valuable connections, and laying the foundation for future collaborations. "We are proud to have industry leaders and renowned speakers who shared their expertise and insights during the conference. Notably, Jayesh Ranjan, Principal Secretary of the Industries & Commerce (I&C) and Information Technology (IT) Department, Telangana Government, who actively supports the show, announced the establishment of the Pharma City, which will place Hyderabad on the global map. International market advancements are also a key focus of discussion," he further shared.
"Lastly, we unveiled the Pharmalytica Digital platform, a comprehensive 360-degree initiative designed to benefit all exhibitors. The platform enables exhibitors to promote their products, engage with the community, and access end-to-end pharma solutions online," he added.
Empowering MSMEs
The Pharmaceutical industry, predominantly comprising homegrown companies, represents a significant portion of the exhibition floor, with 85-90 percent of exhibitors falling under this category. As the Exhibition industry itself thrives on SMEs and MSMEs, many exhibitors, fueled by the aspiration to showcase their products at an international level, have experienced remarkable growth and expanded their brand influence over time. "We have witnessed the growth and expansion of numerous companies over the years, and we take pride in serving as catalysts for their success. We firmly believe that the MSME segment holds the future of India and accord special attention to their needs. With the Government's emphasis on innovation, ideation, and manufacturing in India, MSMEs are leading the charge by producing for both the domestic and global markets," noted Mudras.
Future Plans
PharmaLytica 2023 showcased the indomitable spirit of the Pharmaceutical industry, leaving a lasting impression as it drew to a close at the remarkable HITEX venue.
With its undeniable success and the growing stature of Hyderabad as a thriving business hub, the stage is set for future editions of PharmaLytica in this vibrant city. The organizers, exhibitors, and participants are eagerly looking ahead, ready to embark on a journey of discovery, innovation, and shaping the future of the pharmaceutical landscape.
PharmaLytica 2023 showcased the indomitable spirit of the Pharmaceutical industry, leaving a lasting impression as it drew to a close at the remarkable HITEX venue. With its undeniable success and the growing stature of Hyderabad as a thriving business hub, the stage is set for future editions of PharmaLytica in this vibrant city.
"With attendees from 21 other states and 16 foreign countries, PharmaLytica is increasingly gaining an international profile. Hyderabad, being the gateway to South India, attracts a diverse range of visitors. Our aim is to position the show in Hyderabad, which is emerging as a major business hub for the Pharmaceutical industry."
Yogesh Mudras
Managing Director
Informa Markets India Pvt Ltd